It's more inclusive.
Every year a certain group of people proclaim that there's a "war on Christmas" because people say "happy holidays" rather than "merry Christmas." These people need to get a hobby.
This time of year, there are many holidays, some of which have religious or cultural significance and some of which don't:
Christmas. December 25 every year. Celebrated by Christians and many non-Christians.
Hanukkah. Eight days starting in late November or or sometime in December based on the Hebrew calendar. Celebrated by Jews.
Kwanzaa. December 26 through January 1. A pan-African festival celebrated in the U.S.
That's just three of the 35 December holidays listed on Wikipedia.
I personally celebrate the winter Solstice as a holiday. It usually occurs on December 21, but is sometimes December 22. It's the shortest night of the year. I celebrate it because it's heralds the return of the sun; days start getting longer the very next day. For that reason, Solstice is like New Year's Eve with the next day the first day of my year. Happy New Year!
So I say "happy holidays" to my friends and other people I meet.
It's not because I have anything against Christmas. I like Christmas. I put up a tree and decorate my home. I bake cookies that I share with neighbors and friends. And I exchange gifts with family members.
It's not because I have anything against Christians. I think people should have the right to believe (or not believe) anything they like — as long as they don't force that belief on others.
And that's where it gets sticky. Being required or expected to say "merry Christmas" — just because some Christians are offended when I don't use the standard greeting for their specific December holiday — is a little unreasonable. How do I know the person I'm greeting celebrates Christmas? Should I ask? Isn't that awkward?
By saying "happy holidays," I'm offering up my sincere best wishes for whatever December holiday you celebrate. I'm including any holiday — religious or otherwise. Isn't that better than wishing people who might not celebrate Christmas a "merry Christmas"?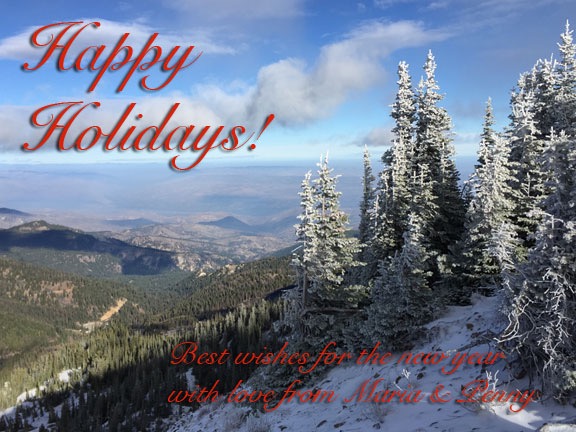 And, for the record, I'm not offended when someone wishes me "merry Christmas." Why would anyone be offended when wished "happy holidays"?