Come on folks — don't fall for this!
I've been getting so many of these in email lately that I figured everyone else must be, too. It's a scam. Don't click any of the links. Throw it away.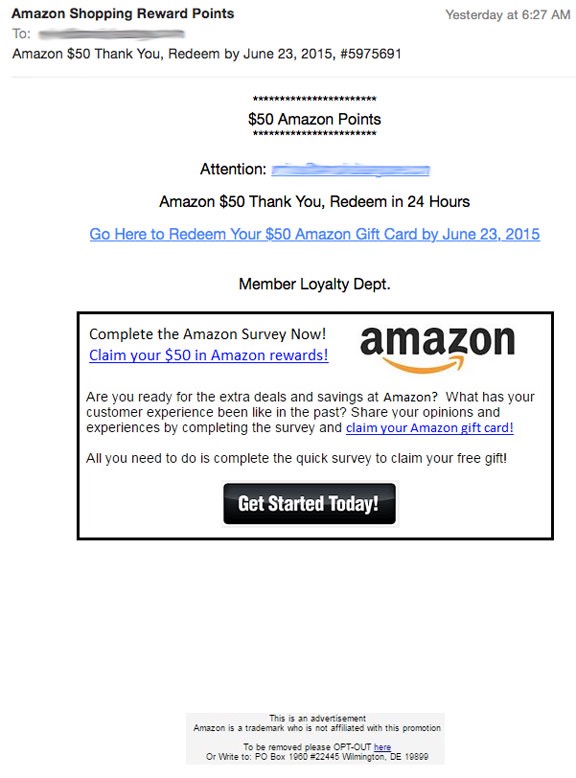 If Amazon.com was writing to you, they would use your name, not your email address. There is no Amazon.com Loyalty Department. When you point to one of the links, it displays a URL that is not on Amazon.com.
If all that fails, look at it logically: are they promising "reward points" or a "$50 Amazon Gift Card"? A real promotion would be clear. Don't let the placement of a few Amazon logos fool you.