My 2017/18 snowbirding vacation is officially over. Last week, Penny and hopped on a commercial flight home, took care of a bunch of chores my housesitter couldn't do, and enjoyed the little of home luxuries like full-time electricity, a spacious shower, and a dishwasher. On Thursday morning, we climbed into my helicopter and made the first two of three legs of my annual migration to the Sacramento area for a frost control contract. The destination was Redding, CA, where the helicopter was stripped down for its annual inspection by the folks at Air Shasta.
While the helicopter was getting work done, I did some exploring. Friday found us at Turtle Bay, which is a park along the Sacramento River. There's a kids museum there and access to miles of riverfront bike and walking trails. And the Sundial Bridge.
The Sundial Bridge is a neat little single-tower pedestrian suspension bridge over the Sacramento River. Cables from the tower, which looks like the vertical part of a sundial, collect to the bridge's deck. It has translucent glass panels in the floor that offer a somewhat ghostly view to the river below; this walkway is set aglow at night by lighting under the bridge.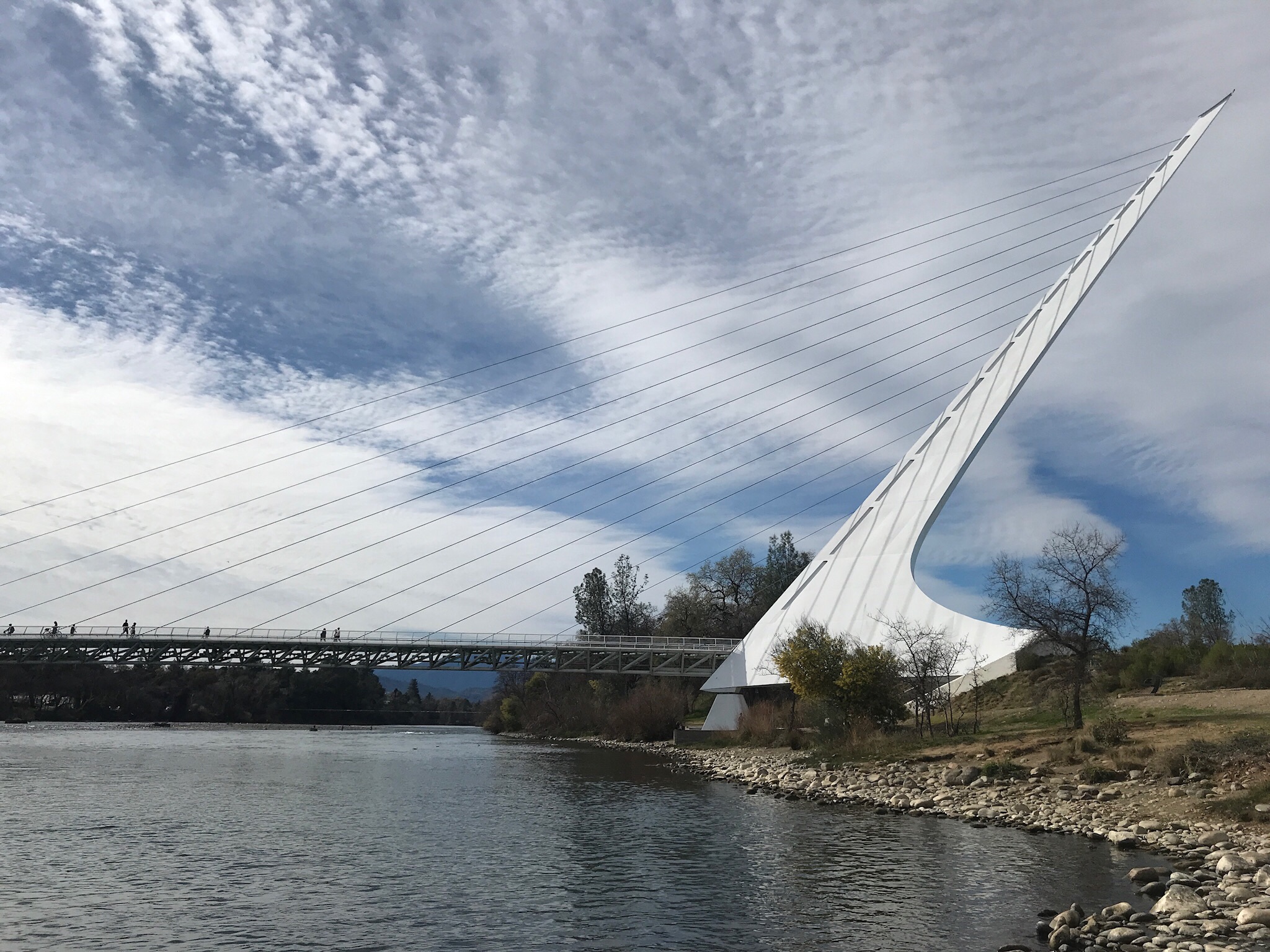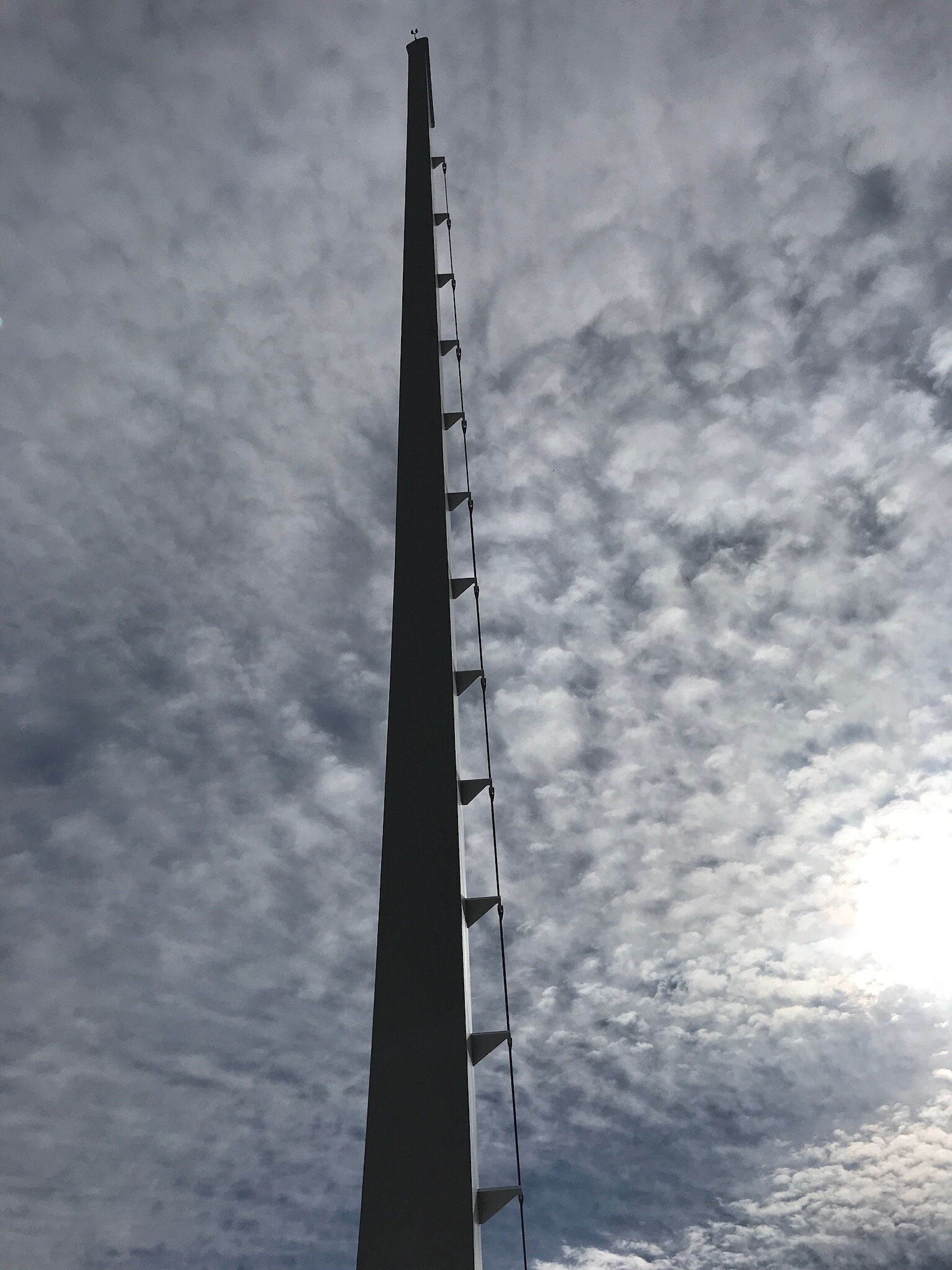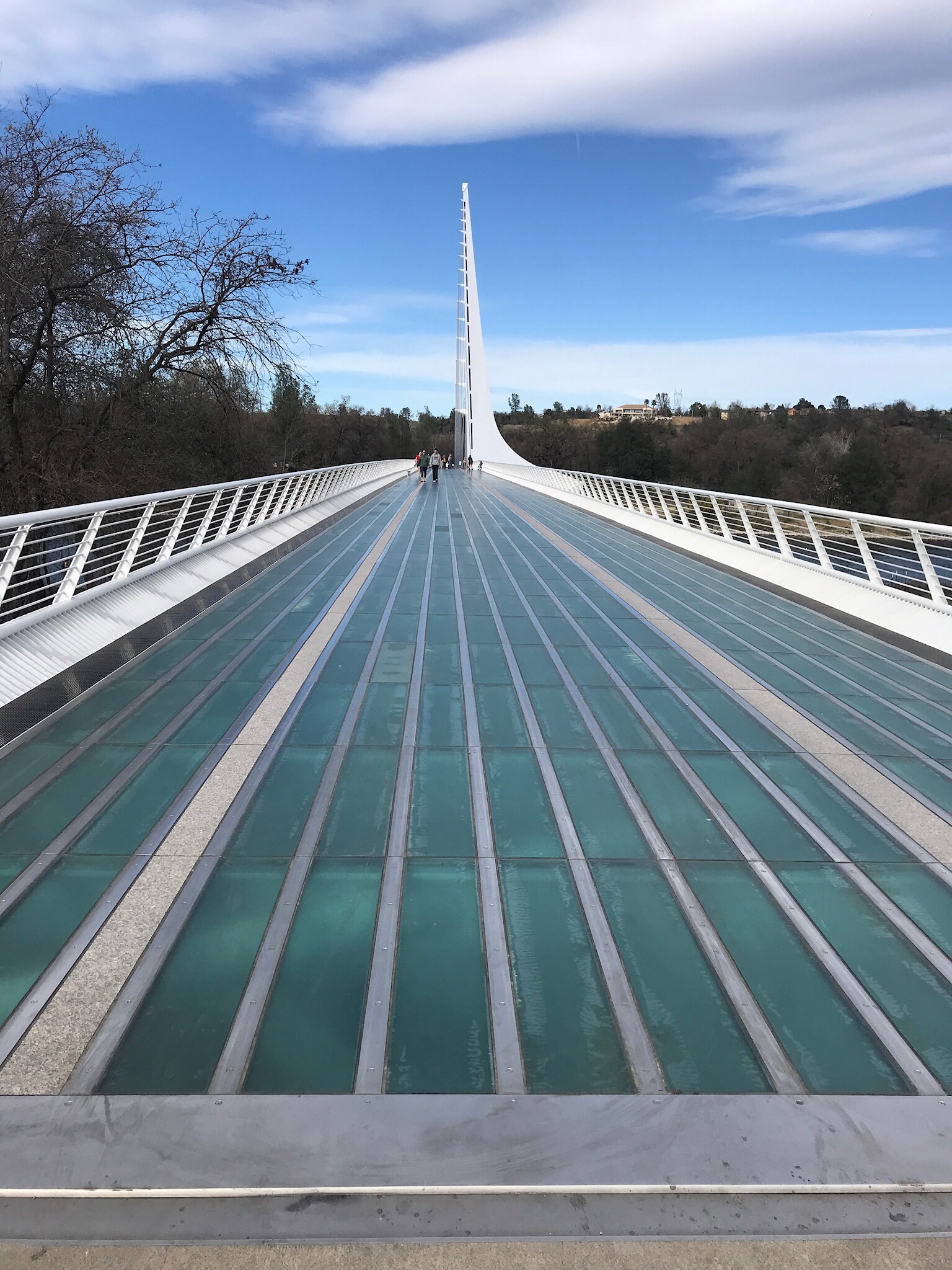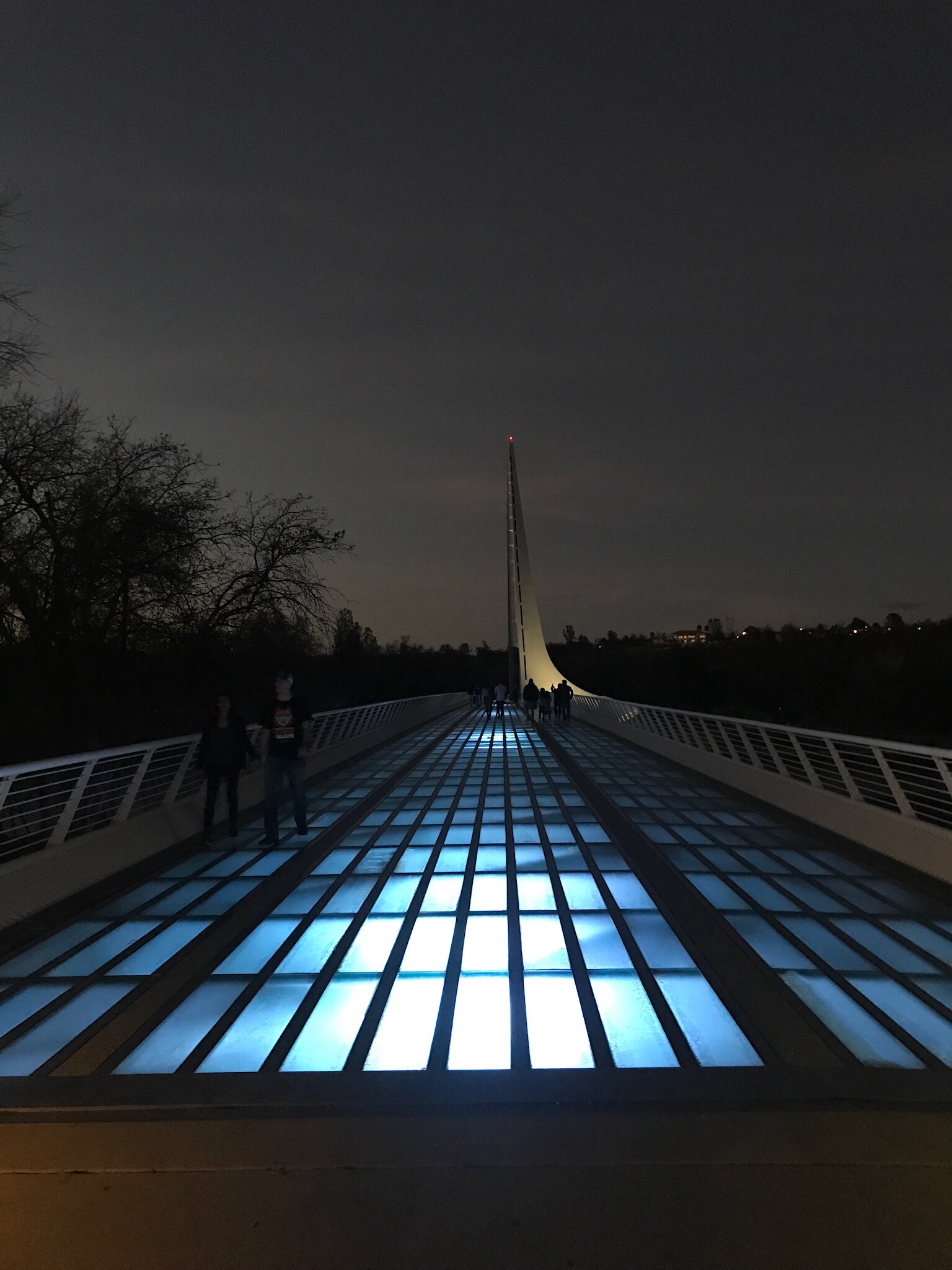 Although I didn't think it was a real sundial, this Wikipedia entry has informed me that it actually is; the Tower is oriented due north and there are places to read the time on the north side.
Penny and I spent about 2 hours in the area, walking on the trails and stopping for something to drink at the museum store there. The place was hopping, with plenty of pedestrians, bikers, and dog walkers. Later, when I realized we'd need a second night stay in the area, I checked into the Sheraton hotel there for a little hotel luxury; that's when I was able to get the nighttime shot.