I know this is getting monotonous, but I'm kind of stuck here now.
Someone who lives here asked if I was going to sell posters or postcards of Quartzsite from the air. This was a very popular item in past years and I have been thinking about it. So this morning, while sitting at my booth, I sent my Mavic up to see (1) how high I needed to be to capture a good shot of the whole area and (2) how "filled in" the desert camping areas are. The answers: (1) very high and (2) not enough yet.
Of course, I took a few photos while I was up there. This first one is from the southwest corner of the area. The big RV tent went up the other day; the area beside it will soon be full of RVs for sale and vendors living in their RVs. In this shot, I'm set up in the show area near the freeway overpass.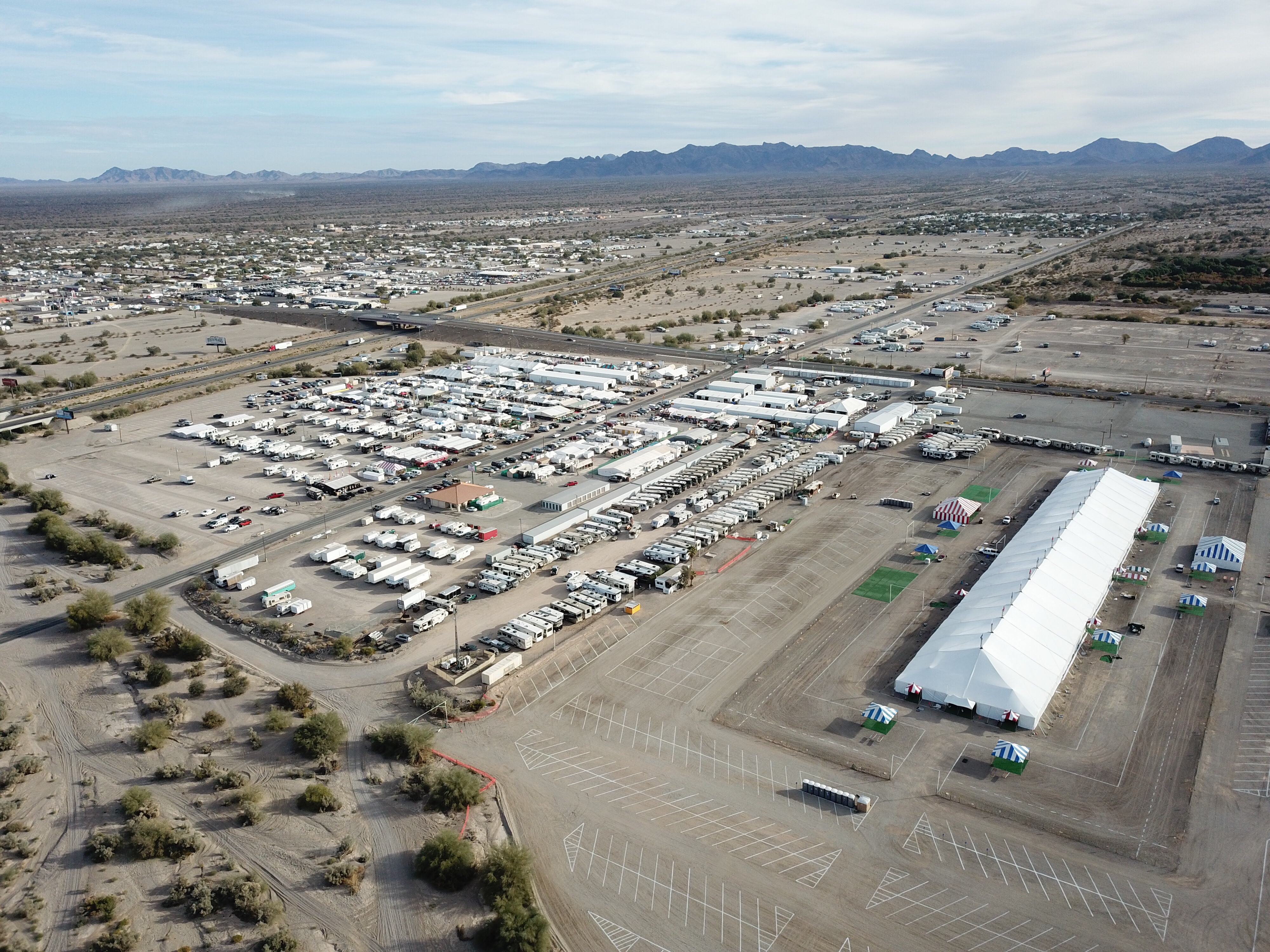 Just for fun on the way back, I pointed the camera straight down and centered it over the Tyson Wells Rock and Gem Show. The resulting image looks like Google Earth on steroids.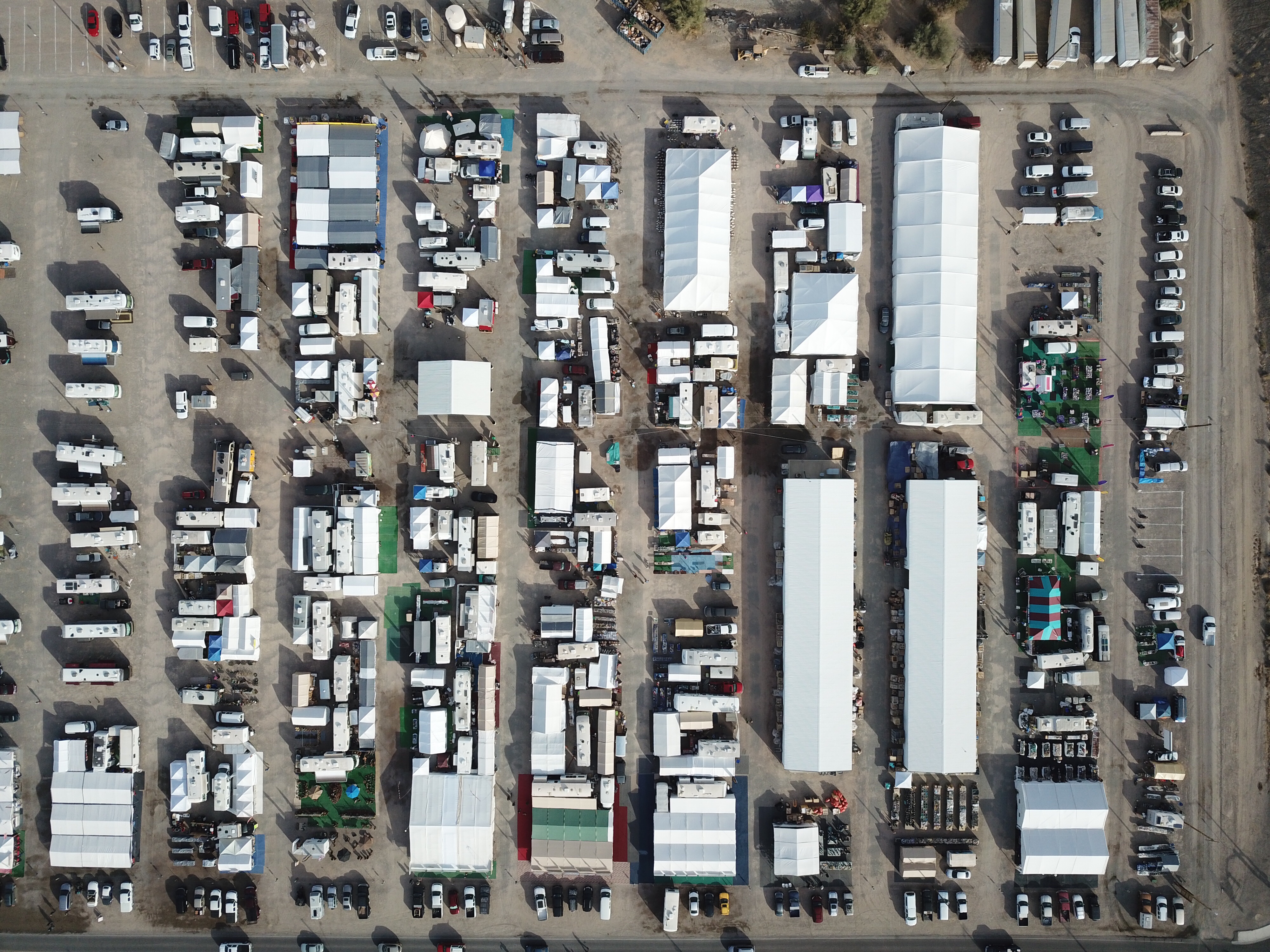 More to come.