For the third year in a row — or is it the fourth? — I'm back at the Colorado River in Arizona, camping with friends. I'm still in the process of setting up my camp, but I stopped for a moment to shoot this photo of sunset from the nearby levee road.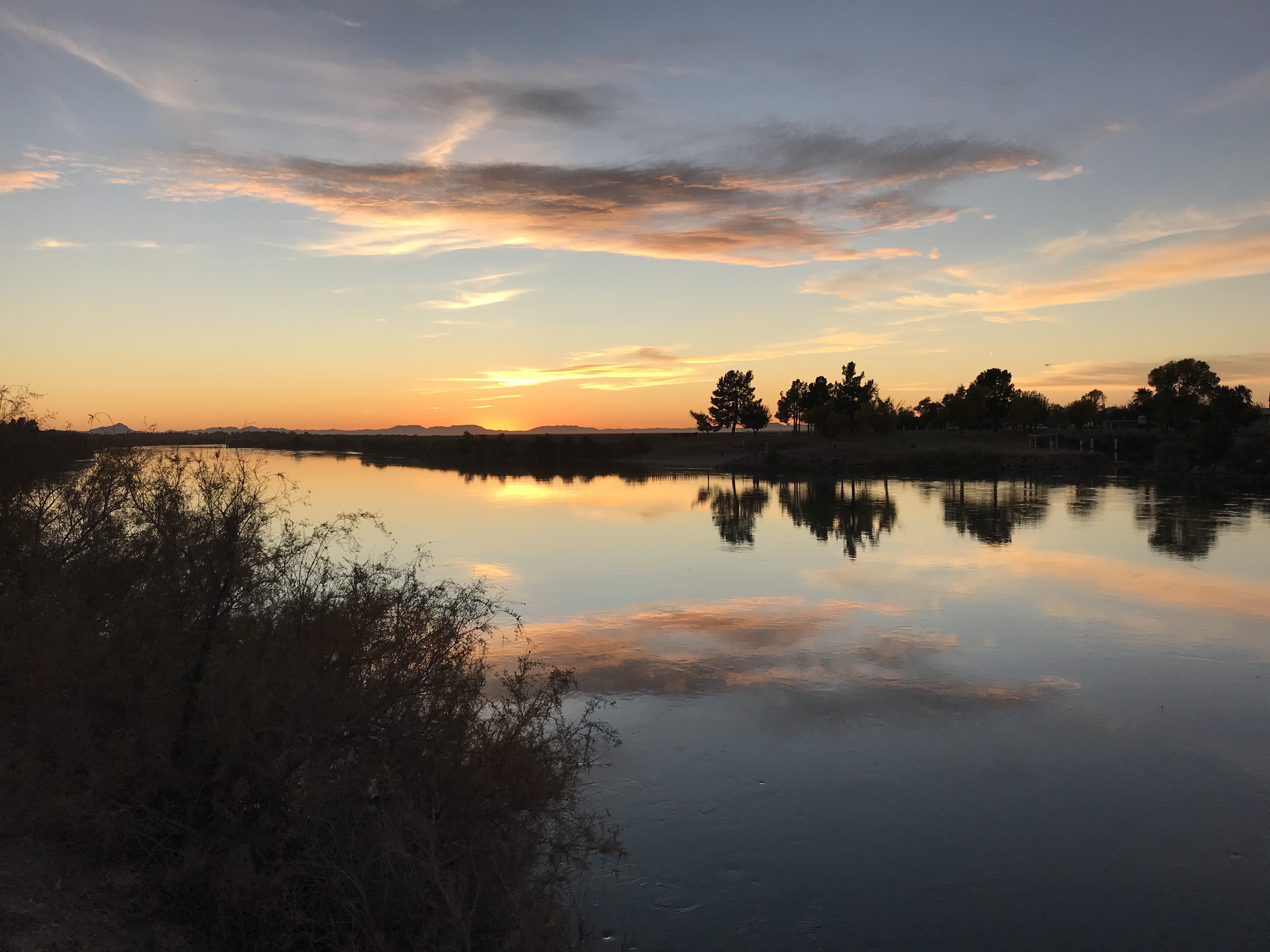 I brought my boat with me this year and really look forward to exploring the 70+ miles of Colorado River between Ehrenberg and Yuma.
Meanwhile, at home, my house-sitter's biggest challenge is getting the chickens' eggs collected before they freeze. I'll miss the eggs, but not the weather.