An easy recipe with Whole30 in mind.
With the summer dragging on and lots of work to do around my house and property in preparation for my first glamping guests, I'm still making time to entertain, inviting friends up for dinner a few times a week. But rather than chain myself to the kitchen for hours preparing a complex meal, I'm keeping it simple. Yesterday, I looked up one of my favorite recipes, a one-pan dinner combining meat and vegetables that can be prepared and cooked in less than an hour: pork tenderloin with tequila.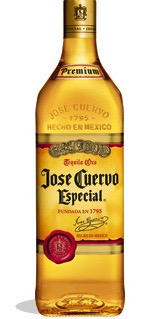 Now I know what you're saying. Tequila is alcohol and alcohol is verboten in Whole30, which I started last week. And you're right. But I can make a two-part argument for why I could include it in this recipe:
The alcohol in the tequila burns off during the 30 minutes of cooking time. So no alcohol.
Still, if you feel strongly that alcohol should not be included in any Whole30 recipe despite these two points, just exclude it when you prepare this. Then let us know how it came out. I bet it's still good.
Now here's the recipe:
Ingredients:
1/4 cup mustard. If you're going Whole30 on this, check the label and make sure it doesn't include sugar. Many do. I recommend Guldens, which does not.
2 pounds pork tenderloin. Don't get hung up on weight. Just buy a package of pork tenderloin. There are usually two in a pack. Use both of them.
1/4 cup oil. The original recipe called for vegetable oil. I used light olive oil.

2 cloves garlic, peeled and halved.

1/4 cup chopped carrot. I'm not big on measuring so I just peeled and cut one carrot. Done.
1/4 cup celery. Read what I said about the carrot above. One stalk.
1/4 cup lime juice. Again, I'm not interested in measuring or putting away half a lime. I used the juice of one lime.
1/4 cup tequila. I used Jose Cuervo. I still have a ton of it from Arizona. (People here don't drink tequila like they do in Arizona.)
1 tablespoon ground red chiles. I used chile powder and because I don't like very spicy food, I used less than a full tablespoon.
1 teaspoon salt.
1/4 teaspoon pepper.
1 teaspoon dried oregano leaves.
1 teaspoon dried thyme leaves.
4 medium tomatoes, chopped. This should equal about four cups. In the past, I've made this with canned chopped tomatoes. If you decide to go this route, drain off some of that tomato juice. Otherwise, this will wind up as a soupy (although still tasty) mess.
1 small onion, chopped. I used a medium one. I like onions.
1 bay leaf. I just realized that I forgot this yesterday. Oops.
1/4 cup snipped parsley. I didn't have any so I didn't use any.
Yesterday, I also added some chopped up banana peppers from my garden, mostly because I'm trying very hard to use them up. I would have added some chopped zucchini, too, if I'd remembered to.
Instructions:
It can't get any easier than this:
Spread the mustard over the pork tenderloin.
Heat oil and garlic in a large skillet until hot.
Cook the tenderloin over medium heat in the oil until browned.
Stir in the remaining ingredients except the parsley. (I mixed them all together in a bowl in advance and just poured them in.)
Heat to boiling, then reduce heat to simmer and cover.
Cook until pork is done, about 30 minutes.
Remove bay leaf.
Cut meat into 1-inch slices against the grain and arrange with vegetables on a serving plate with a generous lip. (I used a glass pie plate.)
Sprinkle with parsley, and serve.
I prepared all this right in front of my dinner guest. We'd been working on one of my garage projects and came upstairs when we were done. My stove sits on a kitchen island with food prep counter space, a breakfast bar, and seating. While my guest chatted with me, I cooked. It was all very easy and social. (I should mention that I planned my kitchen with the stove in the island instead of the sink just so I could stay social while preparing food. There's nothing ruder than turning your back on a guest for extended periods of time.)
The result was delicious.
I had a bunch left over and will likely have it for dinner tonight. But I'm also going to heat up some of those vegetables and enjoy them with my scrambled eggs this morning. Yum.