Another one. Or two.
Another heads up on a phishing scam. This one comes in the form of an email message from "Picasa Library" or "Picasa Photo" that's marked Urgent.
Pointing to the button in my email message window (see below) clearly shows that the link doesn't go to Picasa (a photo sharing site) at all. It's just another scam — another attempt to get you to go to a site and enter login information or download a virus.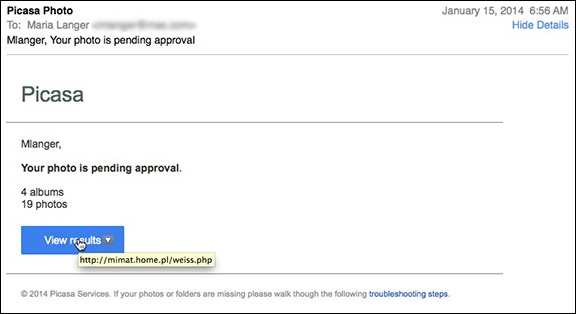 It was pretty obvious to me that it was a scam, mostly because I don't use Picasa and certainly don't have 76 photos on the site. But if you do use Picasa? And had just uploaded a photo? You might be fooled.
Don't be.