Another email scam, this one purportedly from Verizon Wireless.
Got this message in my email inbox today: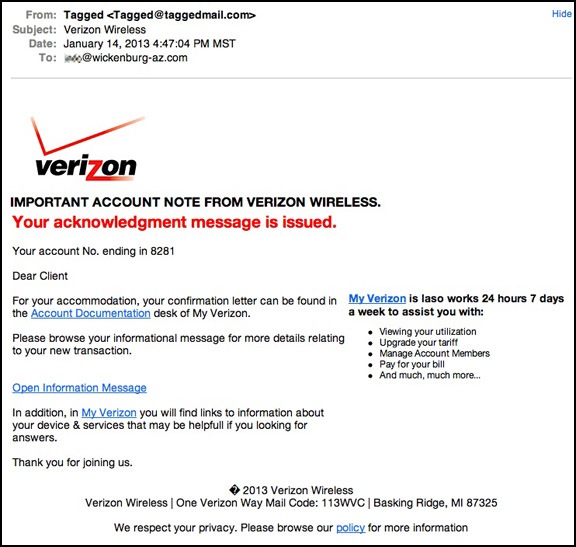 This is obviously a scam. Several things tipped me off:
I did not recently do any new transactions with Verizon Wireless. In other words, there was no real reason to contact me.
The message was addressed to an email address Verizon does not have for me.
Pointing to any of the links in the message reveals the same destination URL on the domain jsslcctv.com — which has nothing to do with Verizon.
I didn't check the account number, but I'm pretty sure mine is my phone number and it doesn't end with 8281.
Poor grammar/wording indicates the person who wrote this message was not a native English speaker.
I don't know what clicking these links does and I don't want to know. I just want to warn others that this is yet another scam that could easily suck you in if you're not paying attention. Think before you click!