And here's the picture to prove it.
Penny and I flew from our Wenatchee Heights base to Lake Chelan, WA (shown here) to Coeur d'Alene, ID and back yesterday to help a friend reposition his helicopter. Penny is now a seasoned helicopter pilot, having logged about 6 hours of cross-country flying. The sound and vibration doesn't seem to bother her. She sleeps most of the trip, getting up for a look only when the helicopter drops out of cruise flight or lands.
This is a frame grab from my GoPro "cockpit cam," which shot video for the entire flight from Wenatchee Heights to Chelan.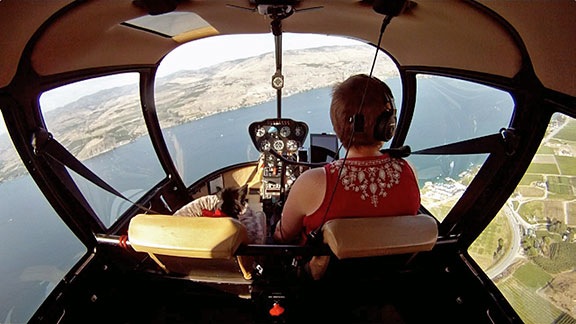 By request; a larger frame from the video.