One definition.
Today, while sitting at my desk in an RV parked in the middle of Central Washington State farmland, I watched a live, full-color feed from outer space on my phone of the historic docking of a privately developed commercial spacecraft to the multi-government built International Space Station. Here's a screen capture from my phone: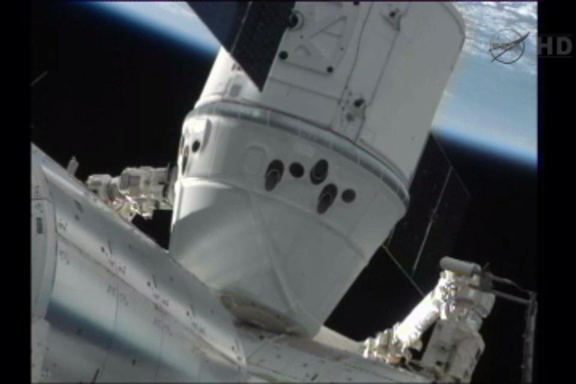 I am old enough to remember when the Apollo astronauts landed on the moon. It was 1969 and I was almost 8 years old. (Aw, come on, don't do the math.) My mother made us stay up to watch it on the family TV — a big TV console that stood on the floor and required you to get up to change the channels because there was no remote control. The picture we saw of that historic moment looked like this: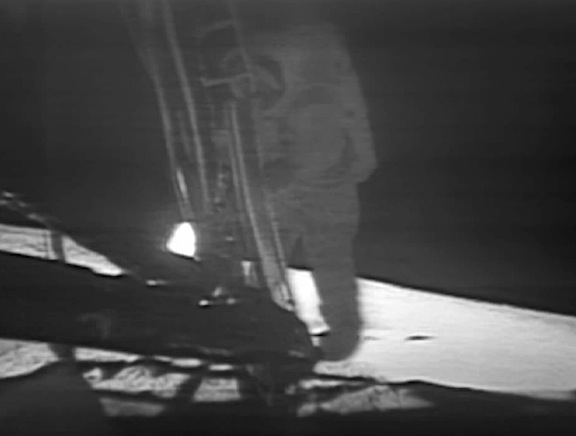 Do I even need to point out that my phone has more computing power than NASA had when it launched Apollo 11?
We've come a long, long way.
I call that mind-boggling.