My favorite photo from that day.
Just a quick note here; I'm racing against yet another book deadline and can't spend much time blogging…
I'm still in Washington, living in Quincy. This past weekend they had a fishing derby where they paid cash prizes for the capture of pikeminnow (squawfish), an invasive species that feeds on salmon roe and fry. There were 120 entries.
On Saturday, I went out on my friend Pete's boat with two other folks. We motored up and down the Wanapum Lake (the section of the Columbia River adjacent to Quincy) and visited with the folks who were fishing. Pete and I took lots of photos.
I was just getting my photos off the SD card and onto a CD for Pete and the local Chamber of Commerce when I found this one, which is probably my favorite. Yes, those are three very large dogs in that that not-so-large boat.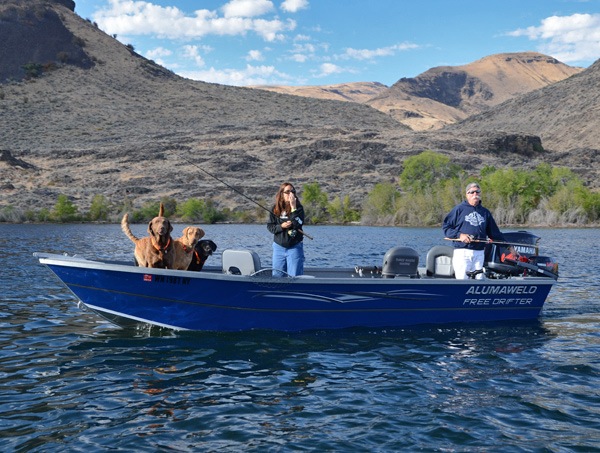 Fun was had by all. Not sure who won; again, I've been pretty tied up with my book. Next year, I'll join in the fun. Can't wait!
As for the folks in this photo — whoever you are — if you prefer not to be featured on my blog, just let me know and I'll pull the photo down. I think it's a great shot, though.