You know it was coming.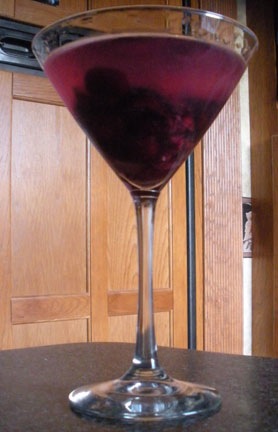 Another cherry recipe…this one for after hours.
Ingredients:
6 ripe, juicy cherries, pitted and quartered.
4 ounces vodka. I prefer Ketel One but settled for Absolut this time.
4-6 ice cubes.
Instructions:
Combine all ingredients in a shaker.
Shake vigorously until fully chilled. The mixture should turn pink.
Strain into martini glass.
If desired, spoon cherries into glass.
This is quite tasty without being sickly sweet.