Too many miles, too little time.
I'm just recovering from a crazy week with too much travel in too short a time span.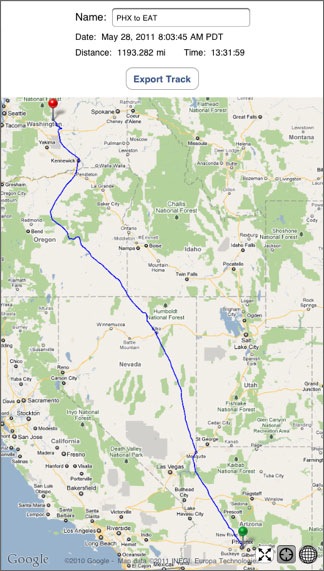 It all started last Saturday, when I flew with two companions from Phoenix, AZ to Wenatchee, WA by helicopter in one day. It was almost 11 hours of flight time with mostly very brief stops for fuel. Although I had very little stick time — one of my companions did almost all the flying — I was still alert and able to fly at a moment's notice.
It got a little tense when we had to do some scud-running in Oregon that lasted far longer than I like to be spending scud running — as if I like it at all. It never got dangerous, but more than a few times, I began scouting the remote hillsides around us, looking for a place to set down and wait it out. I was very glad when the terrain finally descended, dumping us in an area where we could get back on course.
We spent the night in Wenatchee and I parted company with my travel companions, leaving them to catch an early flight to Seattle while I took care of other things locally.
Sunday was relatively restful. I needed to reposition the helicopter to Quincy, WA, where I'd be spending part of my summer. That was just a 15-minute flight. Then I spent some time socializing at Ferguson Flying Services, where my helicopter is parked in Quincy, and the Colockum Ridge Golf Course, where my RV would be parked soon. Then a friend/client picked me up and drove me the 5 miles to his winery in town, where I spent the afternoon socializing with him, his family, and the folks who came for wine tasting. A nice, mellow afternoon.
But at 4:15, the craziness started again. I got a lift to Wenatchee Airport, where I caught a flight to Seattle with a connecting flight to Phoenix. My husband picked me up there at about 10:30 PM. Overnight at our Phoenix condo.
Monday morning, bright and early, we were on our way back up to Wickenburg. I spent the day finishing up some work on a chapter of my book and then packing. It wasn't until nearly 9 PM that night that we were done and pulling the RV out of the hangar where it lives most of the year. We left it parked in front for the night.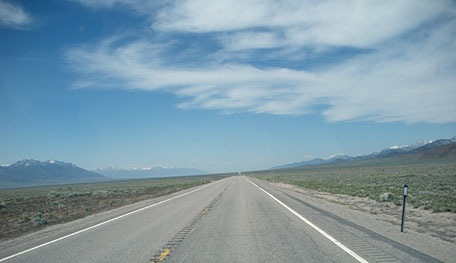 At 6:45 AM, I was in the driver seat of the truck with Alex the Bird in the seat beside mine. We were starting a 1,295-mile drive from Wickenburg, AZ to Quincy, WA. My goal was to make Jackpot, NV that first day — a distance of 725 miles. I spent most of those miles on Route 93, a two-lane road with speed limits up to 70 miles per hour. There was no traffic and certain stretches of the road were straight and flat as far as the eye could see. We made Jackpot before nightfall. After dinner n the casino, I spent the night in the RV with Alex in comfort — in the casino parking lot.
The next morning, I woke at 6:15, which is late for me. Anxious to get on the road, I rushed around making my coffee and Alex's breakfast and then buttoning up the RV for another day on the road. It wasn't until after I topped off the fuel tank across the street from the casino that I realized it was an hour earlier; that part of Nevada is on Mountain Daylight Time. So I got a very early start. I left Route 93 behind in Twin Falls, ID, and hopped on I-84. The route was mountainous and the truck sucked diesel at an alarming rate as I struggled to maintain speed up hills. I left the interstate just past Pendleton and got back on smaller, traffic-free back roads to head north. After 10 miles on I-70 and the last five miles through familiar farmland, I rolled into the parking lot at the Colockum Ridge Golf Course RV Park just after 3 PM.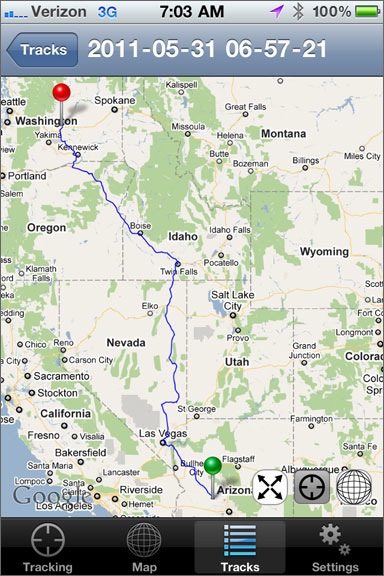 I was fortunate to have had good weather all the way. Towing 13,000 pounds of fifth wheel RV on wet pavement is no fun — as I learned last year. It was just starting to rain when I finished hooking up my utilities at 4 PM.
Do I need to say how exhausted I was? I'd snacked my way from Wickenburg to Quincy, eating only snacks on my low-carb diet: jerky, almonds, and cheese sticks. The only real meal I'd had was at the casino in Jackpot. My digestive system was a mess for the next two days.
And of course, I developed a bad cold, which I think I'm just coming out of now.
But on the bright side of this, I managed to get all my assets in position for the first half of the cherry drying season. I set up my RV office and yesterday I managed to knock off another chapter of the book I'm working on. I'm also in the area early enough to set up helicopter tours and wine tasting trips with the local wineries.
It's been a rough week, but now I'm settled in. It feels good to be at my home away from home.