Will it take my photography to the next level or have I gone as far as I can go?
Last spring, I shot one of what I consider one of my best photographs. I'd been "photojeeping" out in the desert when the hedgehog cacti were blooming. I stopped the Jeep on the two-track I'd been following, grabbed my tripod, camera, and cable release, and set off on foot across a relatively flat area peppered with pink blossoms. When I saw this cactus, my eye began a search for an interesting composition. I had to get down on the ground, with my tripod's legs as short as they could go, to frame this shot. Although I let the camera handle the exposure (as I usually do), I fine-tuned the focus and depth of field using aperture settings. Said simply: I put a lot of effort into this shot — a lot more than I usually do.
And I was very pleased with the results.
Until I looked more closely at the photo in Photoshop, using 100% magnification. That's when I could clearly see that the image lacked the kind of sharpness I wanted in my photos. It was as if nothing in the photo was in clear focus. Given the depth of field, that just didn't seem possible.
I had done just about everything in my power to get the best shot I could and I'd fallen short of desired results. It was like being slapped in the face.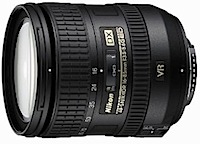 I started doing research. I knew it wasn't the lenses I was using — this particular image was shot with my Nikon 16-85mm f/3.5-5.6G AF-S DX ED VR Nikkor lens, which was still relatively new at the time. Although this is not a top-of-the-line Nikon lens, it is not a junk lens. The low ISO settings on the camera should have prevented the graininess I observed. That left the camera or me.
I didn't think it was the camera. After all, I'd come into photography the old fashioned way: using film. When dealing with film, the camera is just a mechanical device to get the exposure — at least at the level of camera I could afford. The lens handles the clarity of the image, so we normally put our money into good optics. Processing and printing (in the case of prints) are also important for the final result.
So it must be me, I reasoned. I resolved to try harder.
Time passed. I took a lot of photos. I started getting accustomed to disappointment. It was taking a lot of the joy out of photography. I'd do a shoot at an amazing place and get ho-hum images.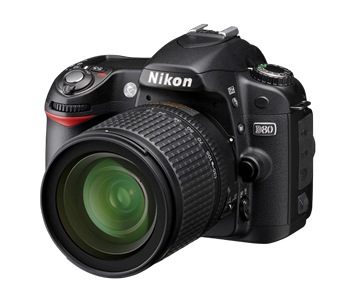 Then I started thinking more about the camera. I knew that my Nikon D80, which I'd had since 2007, had a 10.2 megapixel Nikon DX format CCD imaging sensor. Newer cameras offered higher resolutions (more megapixels or "piglets," as my family calls them). They also offered different sensors. My husband's D90, for example, has a 12.3-megapixel DX-format CMOS imaging sensor. And I knew that there were also cameras that had film-frame size sensors. Why the differences? Did it really matter? I began to get an education about how cameras differ in the world of digital photography.
By the autumn of 2010, I was convinced I needed a different camera. I was limited, however, because I already had a huge investment in Nikkor DX-compatible lenses. That meant that I couldn't go with a film-frame size sensor in a new camera without buying new lenses. That also meant that any thoughts of jumping the good ship Nikon and boarding the S.S. Canon were not entertained. (Don't get me wrong: Canon makes excellent equipment, too. But I know Nikon and have an investment in Nikon equipment; it makes no sense for me to switch.)
In November, I went to Tempe Camera to learn more. I was about 75% ready to plunk down up to $1500 for a new camera. But the sales guy educated me some more. Although I'd always seen my husband's D90 as a minor upgrade to my D80, the sales guy told me that the software was far superior in the D90. I'd get better, clearer images from a D90.
Of course, my husband already had a D90, so it didn't make sense to buy another one. I'd give it a go with his camera.
That didn't work. When we went shooting together, he wanted to use his camera. Can you blame him? So I'd be stuck with mine and wouldn't get the opportunity I needed to experiment with a different camera.
I heard about the Nikon D7000 in, of all places, Wilson Camera on Camelback Road in Phoenix. We'd gone in there to get passport photos taken and the guy at the counter had been almost drooling over the D7000. I started doing some research. I liked what I read. Not only was it another [big] step above Mike's D90, but Ken Rockwell, a highly respected camera reviewer, said:
The D7000 is Nikon's most advanced camera at any price. The fact that it sells for $1,200 make [sic] it a no-brainer, which is why it's sold out. The D7000 is Nikon's best DSLR ever.
Holy cow. That was quite a statement.
I did more research on Nikon's Web site. (That site, by the way, is an excellent and well-designed source of information about Nikon products and photography in general.) I liked the feature list. Better sensor, higher resolution images, programmable custom settings, more scene modes, true 1080p video capabilities — hell, it could even do time-lapse photography without an add-on intervalometer. There are a lot more features; if you're interested I highly recommend reading up on Nikon's Web site.
But Mr. Rockwell wasn't kidding when he said the camera was sold out. Once I decided I wanted one, I spent two hours trying to track one down. Amazon.com was selling one for $100 above retail price. (I don't pay more than retail for anything; heck, I seldom pay retail for anything.) Tempe Camera only had a kit, which came with the Nikkor 18-105mm lens. I don't have that lens but I don't need it either — and was not interested in spending $300 more for the camera with lens. A dozen calls all reported out of stock, although many dealers were willing to let me place an order anyway. But like the true American I am, I wanted immediate gratification — or as close to it as I could get. I was going to San Francisco in a few days and planned to use my new camera there.
I wound up on J&R's Web site. I used to shop in the J&R store on Park Row when I worked in downtown Manhattan years ago. This was back in the mid 1980s, before digital cameras, when personal computers were in their infancy. J&R then was what chains like Best Buy and Fry's Electronics are now. (Would love to walk through J&R again; maybe the next time I'm in New York I'll make the trip down there.) I'd bought other camera and computer equipment from them in the past. Their Web site said they were out of stock on a D7000 body only, but I called anyway. The guy who answered in Maspeth, NY (in the borough of Queens, in case you're wondering) said a shipment had just come in and the Web site evidently hadn't been updated yet. They were selling at retail. Brand new, in an unopened box, packaged for U.S. sales. (I asked, of course; I know what goes on among some NYC camera dealers.) Free shipping would get it to me by Friday or Monday. I asked how much overnight shipping would cost. $27.27. Sold!
I expect it to arrive this afternoon.
In a fit of crazy shopping mania, I also ordered the Nikon GP-1 GPS from Amazon.com. This device, which can attach to the camera's hot shoe, will automatically geotag my images. This will seriously reduce my geotagging workflow and ensure that all of my photos are properly tagged. I even coughed up the $4 for overnight shipping to get that today.
Once I get the camera and learn to use it, the ball will be in my court. No more excuses; I'll have good camera equipment and should be able to take better photos. If I can't — well, I'll only have myself to blame.
It'll be interesting to see whether this camera takes me to the next level as a photographer. I've got my fingers crossed.