Inexpensive publishing on demand works for calendars, too.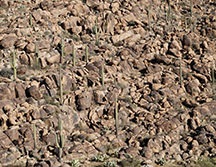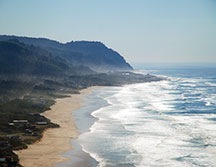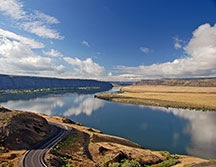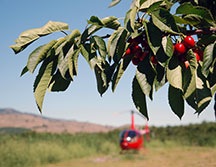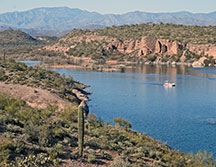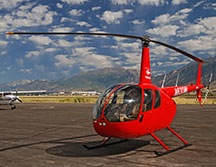 I spent much of Thanksgiving Day and this morning assembling my 2011 Flying M Air Wall Calendar. I had to hurry to meet the noon PST deadline for 1/2 price printing on MagCloud.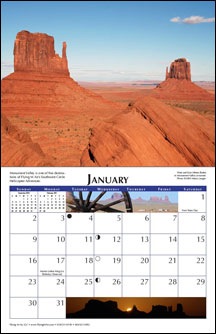 This is the second year in a row that I've created a calendar for my clients and other folks. It's a typical 8.25 x 10.5 inch (folded) wall calendar. Open it and a full-page photo appears at the top with a calendar grid beneath it. The calendar includes U.S. Holidays (sorry, Canada), moon phases, and mini-calendars.
The thumbnails on this page represent the main images in the calendar, in the order in which they appear. The calendar also features about 20 smaller images, including panoramic images, related to each main image. I made all the photos for this year's calendar with the exception of two cherry drying photos made by one of my clients.
I created the calendar with an InDesign template I first used last year. I had to update all the dates and replace all the images. I put about 10 solid hours of work into it this year.
Once the calendar was finished, I saved it as a MagCloud-compatible PDF and uploaded the 29MB file to MagCloud. Their system processed it immediately, creating a page with previews. I set options and entered a description for the calendar and clicked Publish. The calendar is now available to the public for $9.95 plus shipping.
I wrote about MagCloud last year after a blog reader told me about it. I now use it for all my printed marketing materials and am in the process of writing a full-color book I plan to publish with MagCloud. Last year around this time, I wrote about using MagCloud to create my 2010 Flying M Air Wall Calendar.
The reason I had to finish today by noon is that MagCloud was running a 50% off sale. (Follow @MagCloud on Twitter to learn about special deals like that; they ran a 25% off sale for Halloween.) I needed to buy 75 calendars and I wanted to buy them at half off. I finished with 20 minutes to spare, placed my order on time, and saved over $200.
I spread the word on Twitter and a handful of my Twitter friends also bought at a discount. Apparently, some kind of sale is still running, because as I type this, the MagCloud price is $8.55.
The calendar makes a nice little gift for anyone interested in travel or helicopters. I don't have nearly as many photos of my helicopter in this year's calendar as last year's. Instead, I concentrated on travel photos.
One thing I do want to point out: if you order on MagCloud, you'll have to punch your own hole to hang it. MagCloud publishes magazines, not calendars, so there's no option to have them punch the hole.
Check it out on MagCloud and let me know what you think.