Annotated map to my most recent flight around the Cascades.
I wrote about my long flight around the Cascades here; this sectional chart shows the actual route with points of interest. You can click the map to get a larger view without the annotation letters.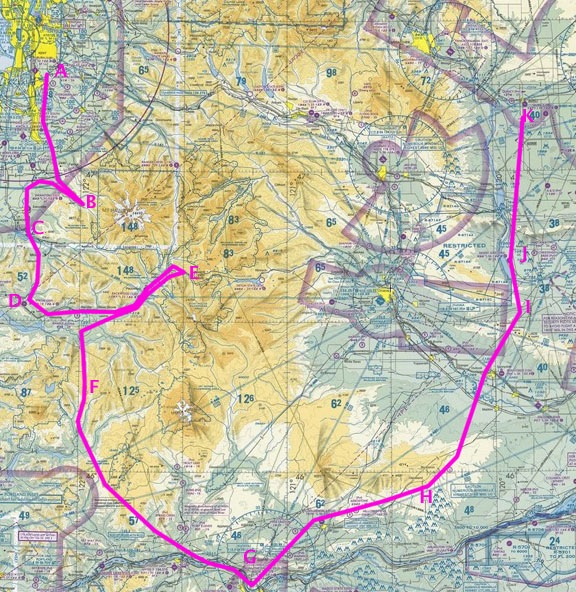 A – Starting point in Auburn, WA, a suburb of Seattle.
B – The first canyon I attempted to fly though. I climbed above the clouds when I turned around to backtrack.
C – My first descent back below the clouds.
D – Where I hooked up with Route 12.
E – My big scare in the clouds. I was less than 5 miles from the pass.
F – The ridge I crossed to descend to the Columbia River Gorge area.
G – The Dalles, where I refueled.
H – Skirting around very low clouds.
I – Skirting around a restricted area.
J – Mattawa, where I had lunch with a friend.
K – Quincy, where the helicopter is based for my first contracts.
In the 3-1/2 hours I flew that day, I could have been 1/3 of the way back to Arizona.