Low budget production?
We attempted to see Avatar in 3D yesterday at the local AMC movie theater. There weren't 2 seats together in the entire theater, so we got a refund and left. I'm not paying $25 to watch a 2-1/2 hour movie sitting in crap seats halfway across the theater from my husband.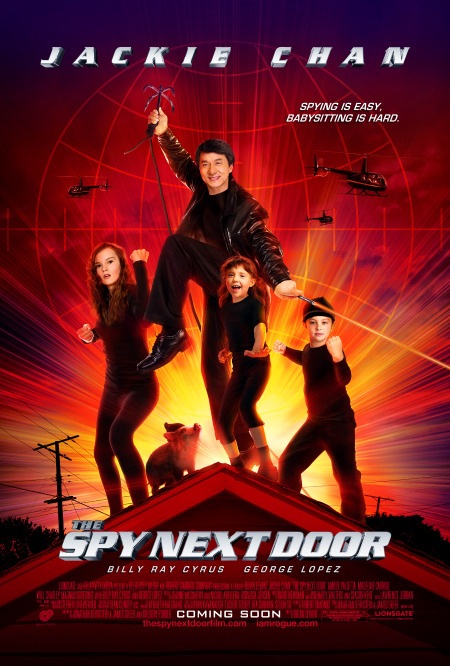 Anyway, outside the theater were movie posters for coming attractions, including this one for an upcoming Jackie Chan movie called The Spy Next Door. And it doesn't take a helicopter expert to recognize all three helicopters in the poster are R44s.
This is the first time I can remember seeing a Robinson helicopter in a movie poster.
Eventually, we'll see the movie. I don't think we'll see it in theaters. Frankly, it doesn't look very good — just the usual family farce. We like Jackie Chan — his comic style of martial arts fighting was showcased perfectly in the first Rush Hour movie — but goofy slapstick turns me off and I have a hunch this flick will be full of it. (Gotta keep the kids entertained, after all.) We'll see it when it hits Netflix.
Mike and I were wondering why R44s are featured in the poster (and likely, the movie). Let's face it: they don't look nearly as slick as some of the turbine helicopters that usually appear in movies. Mike thinks they needed several helicopters for the movie and R44s were a good low budget alternative.
I'm thinking that depending on how the helicopters are used — or abused — it might be good exposure for Robinson products.
I'm pleased to see R44s so prominently displayed on the poster. I'm just hoping they belong to the good guys and don't end up as fireballs — as so many movie helicopters do.