Can you still say you'd rather take a tour in an airplane?
Just thought I'd take a moment to share this photo with blog readers. It was taken by Bryan using my Nikon D80 and 10.5mm fisheye lens. He was sitting in the back seat; I was sitting up front with Ryan at the controls. Bryan snapped this shot from between the two seats as we were flying over Lake Shasta in northern California.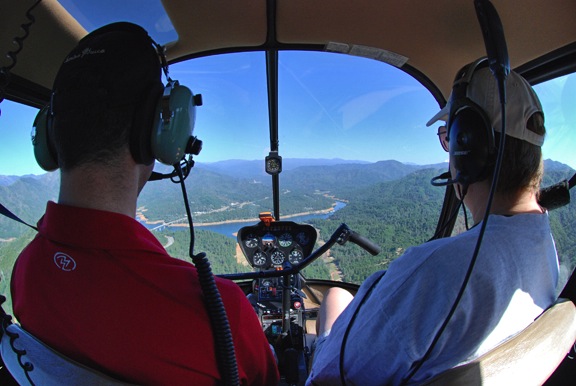 Yes, I know we look a bit distorted. That's the lens in action. But can you get an idea of the view? Huge front bubble window, big side windows. Even the back seats have a great view.
Yet people still take tours of places like the Grand Canyon in airplanes, where they're lucky to get a limited view out one window.
Go figure.