Another fisheye view.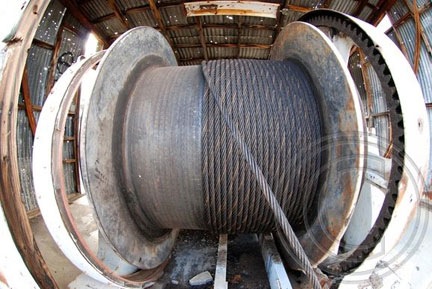 I shot this closeup photo of the cable for the old mine hoist at Monte Cristo Mine near Wickenburg, AZ.
The Monte Cristo is one of two relatively well-preserved mine sites on Constellation Road. This cable can be found in the hoist building beside the mine's tower.
Photo Info:
Camera: Nikon D80
Focal Length: 10.5mm
Aperture: f/4.0
Shutter Speed: 1/60
Lat/Lon:
34.0646° / -112.5836°