Whoa.
January 2013 Update
This hangar is now for sale. I've decided to relocate my business to Washington State and no longer need the hangar. Asking price $45K. I may finance 50% depending on terms. If you're interested,
contact me
.
Mike and I flew up to Page, AZ yesterday. We had a few business-related things to do. Among them was to take measurements and photographs of my new hangar.
The hangar is at Page Municipal Airport and overlooks a huge, underused parking area. Beyond that is Lake Powell with Tower Butte and Navajo Mountain. See for yourself: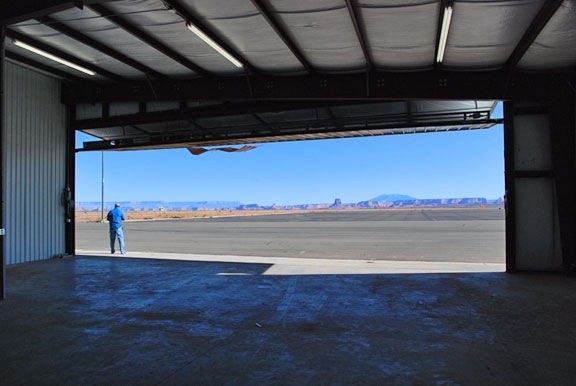 Not too shabby, huh?
I start flying photo flights out of there in March. I can't wait.