What can you say about the airports you've landed at?
This afternoon, while slowly steaming in my camper with the air conditioner on full-blast, I took a moment to connect to the Internet, check my e-mail, and check up on my Twitter friends. One of them, Highway 89 Project photographer Ann Torrence, had linked to a blog post she'd just updated, "Collection of Airport Codes." In it, she wrote about her dislike of flying and provided a table of codes for the airports she's been to.
It's interesting to me because the average person doesn't pay much attention to the three- or four-character airport codes that are part of a pilot's life. For each airport listed — and she listed airports all around the world — she included a very brief comment about her experience there.
While I'm not nearly as well-travelled as Ann, I'm pretty sure that I've been to more airports. In many cases, however, I was the pilot in command when I landed at the airport. I have my own story for each of the airports I've landed at. So I decided that it might make a good theme for future blog posts about flying.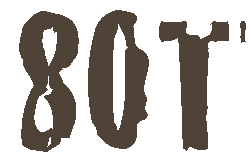 This, in turn, triggered an idea for a meme — something that other pilots who blog could write about, too. What are the airports that you've landed at? Pick one and write about it. You can write about why you went there, what you were flying, or what it was like. You can write about the perfect weather or nasty crosswind or unreasonably hot temperatures. You can write about the coffee in the FBO, the courtesy car, or the line guy — or lack thereof. You can write about the people you were with and what they thought when you made that perfect landing — or two, or three. (Just teasing my airplane friends.)
If you pick up this meme and spread it, please do use the Comment link or form to post a comment with the URL for the blog post you created. Be sure to say a little bit about the post when commenting to prevent my spam protection software from thinking it's just spam and deleting it. (It tends to delete comments that contain only links, especially if there's more than one link.) As long as the link points to a post in this meme as described here, it'll stay. You can copy any part of this post to spread a description of the meme, as long as you link back to this post so others who follow it will add their links to the comments here.
In the meantime, I'll start writing my own posts about some of the airports I've landed at. I'll try to keep it interesting.
I hope those of you who have blogs will join the fun. Because, as we all know, an airport is far more than the three- or four-character code that represents it on charts, publications, and GPSes. I want to read your stories.