Am I the only one who thinks this is funny?
On Saturday, on my way back from Ellensburg, I stopped off in George to buy a quart of milk. George is 5 miles south of my camper, and despite the fact that I'd driven past the town a half dozen times, I'd never stopped there.
The cleanest looking place in town to buy milk was the 76 gas station. I pulled in and parked. That's when I spotted the bronze bust of George Washington. Moments later, I realized I was in George, Washington. (Duh-uh.) And then I realized that the 76 (as in 1776) sign was right behind George's head.
So I took the photo.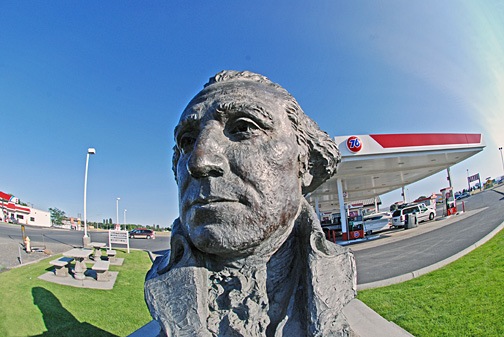 Am I the only one who thinks this whole thing is funny?