A report from my summer camp.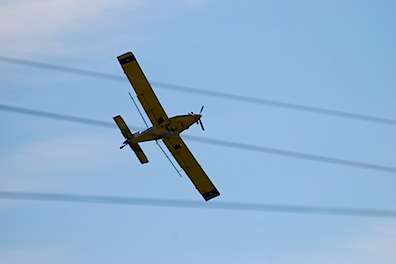 Crop dusters work the area every morning if the wind is calm. I can hear the zooming around. It reminds me of the airplane scene in North by Northwest.
The planes are usually small one-seaters, although I did see a biplane the other day. I took this photo this morning from the grassy yard of my campsite as the plane was making a turn for another pass over the field across the road. I'll try to get better photos of them in the future.