More humor from a friend.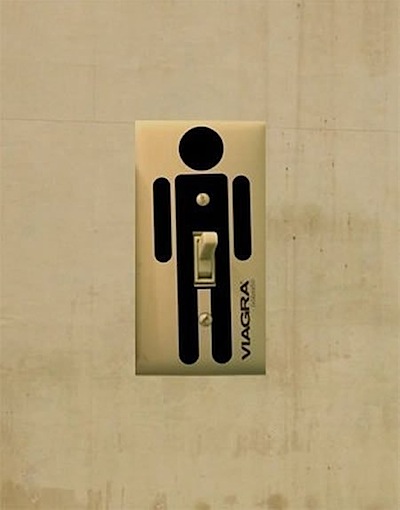 This has evidently been circulating around the Web. I received it with a note this morning from my friend, Tom, and thought I'd share it here:
Okay, I have to confess my feeling that prescription drug advertising is inappropriate. Well, here's a doctor's office promo that's at least humorous…
I think it's hilarious. Slightly risque, but not, by any means, obscene. And it certainly gets the point across — especially when you consider that up is "on" and down is "off."
Just be sure to report to your doctor if it's on more than four hours.
February 11, 2009 Update: I was just contacted by the creator of this image, Einav Jacubovich. She says she created it as a project for an ad class. She's wondering how it got out to the Web. Although she's given me permission to continue displaying it here, she would appreciate any information that might help her find out how it was released to the Web.