You must see at least one of them when you're at Lake Powell.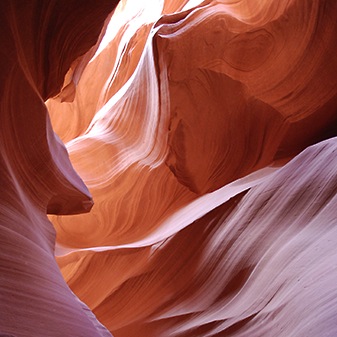 I'm working on an itinerary for a Flying M Air excursion client. They've decided to customize their Southwest Circle Helicopter Adventure to add another day at Page, AZ, as well as an overnight stay at Bullfrog Basin about halfway up Lake Powell.
One of the things they wanted to add to their trip was a visit to Lower Antelope Canyon. The trip includes a visit to Upper Antelope Canyon, which is the attraction that gets the most visits. I felt it important to explain the difference between these two places and provide additional information on how they could be visited. I figured this information might help others plan their visit to the Page area.
Antelope Canyon: An Overview
Let's start with an overview of what Antelope Canyon is and how it was formed.